Day 16 of this respective challenge (and I might as well do this one early, to follow up on the previous entry). This is asking me my favorite female characters, and I'm finding it just as difficult to think of as my favorite male characters from last entry. This list, like the last, isn't comprehensive, this is just whom I can think of on the top of my head. I'm sure I'll forget some names, but this is supposed to be for fun. =P So here are my choices for favorite heroines (and I break my "no manga" rule on this one. Only reason I have that rule is because I'd rather have a separate feature for favorite manga titles, series, characters, etc.)
Elizabeth Bennet from Pride and Prejudice: There are so many things I like about Elizabeth that I could take a post in itself to describe her alone - she's a complex character - intelligent, charming, funny, and she's a bookworm. (The fact that she's a bookworm kind of already cements her awesomeness in my eyes, alongside the other factors). But I love her character and take no hesitation to say she's one of my favorites. Though this is making me seriously want to read P&P again after quite some time.
Georgia Mason from "The Newsflesh Trilogy" (But mostly from "Feed"): I'm probably in the minority for saying this, but Georgia Mason - hands down - is one of my favorite female characters. For more reasons than one. It was more than the fact that she's a redhead who wears sunglasses because of her retinal KA. It was more than the fact that she kicked zombie butt when she had to. I probably identify with her more on the fact that she's such a dedicated journalist in pursuit of the truth, and a blogger to boot. Part of the appeal to "Feed" - for me, was the fact that I've never come across a zombie novel, or paranormal novel up to that point, in which bloggers were such a pertinent part of informing the public of things going on in the realm, and I thought that was a unique, intimate touch to the whole measure of things, even in the first novel. Georgia's posts (and respective voice) were darkly humored, always brutally honest, and gave me an eye to her mind that I rarely see in novels of the typical zombie perusal.
Ida Mae Jones from "Flygirl" - Prominent POC heroines are really, really, REALLY rare in the spectrum of YA (such a factor really saddens me for more measures than one), so it's even more rare that I see any that are as determined and awesome as Ida Mae Jones from Sherri L. Smith's "Flygirl." I think one of the things you'll see in common with all of my favorite heroines is that they are multidimensional, humorous, and often they overcome a great deal of odds and obstacles put in front of them. Ida Mae lived in a time where she faced constant judgement and obstacles with respect to her race, but she was determined to reach her dreams. Her guilt was palpable when faced with the decision of whether to go undercover and hide her identity as a young black woman in order to enlist in WASP, a special division of air forces for women during WWII. This is a fictional story in the historical realm, but the stakes and issues in this book were very real and made it that much more meaningful. I almost felt like I knew Ida Mae personally. She was such a sweet person, and her sentiments were very vivid.
Ruby Oliver from the Ruby Oliver series - There's no way I would have a favorite heroine's list without mentioning Ruby Oliver. She is made of awesome. The way that Ruby grows throughout E. Lockhart's respective series is amazing, and I loved her humor and charming voice to match. She goes through quite a bit of hardship, but ultimately comes across stronger in her respective pursuits. She's a character that stayed with me long after I finished the four-book series.
Bria Sandoval from "Wanderlove": ZOMG, I loved Bria. She's another in the list of very realistic heroines that I identified with in some measures. She's a flawed heroine, but ultimately comes to terms with herself as she takes a prolonged tour of Central America, in her quest to become a "Global Vagabond." Did I mention that she's an artist? See my previous post of favorite male characters to see the purported sketch she did of Rowan. She's actually quite talented. =)
Oscar from The Rose of Versailles - Oscar's one of my favorite literary heroines in general and she's in manga/anime. (The anime of the same name is one of my favorite series of all time.) She's such a strong character, not just in skill, but intelligence and loyalty as well. I guess you can probably tell I have a fondness for some historical heroines, and given that Oscar's a soldier who served the young and naive Marie Antoinette during the French Revolution, things get complicated in the course of the series, but Oscar was always one to fight for what she believed in, and I admired that so much.
Anne Shirley from the Anne of Green Gables series: Considering I forgot to even list this series as one of my favorites in my earlier posts, I'll cite Anne's character now, because I loved watching her come of age in the course of the series. I really need to re-read these books again. >.< That should be a fun project to do since I loved them so much when I was younger.
Hermione Granger from Harry Potter - Smart, determined, courageous and just plain awesome. It's been a while since I've read the series, but I always loved her character. I'd say more, but I think this is probably not going to surprise people much as far as my choices go. =P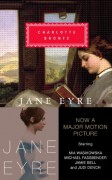 Jane Eyre - I first read Jane Eyre back in high school when I had to do a book report for it and somehow never looked back in citing her as one of my favorite literary heroines. Very determined, resilient, and her sense of self-worth were all qualities I looked up to. (And she's a bookworm - notice a pattern here?)
Vin from Mistborn - Vin's the kind of heroine not just in fantasy that I love for her strengths and individual flaws, but the strength of her relationships with the other characters. I really need to finish this series (and re-read this book!)
Other female characters I enjoy? Matilda from the novel of the same name by Roald Dahl and Christy from the novel of the same name by Catherine Marshall. There are plenty more I could probably name, but I think I'll stop there for now.
Until next entry,
~Rose